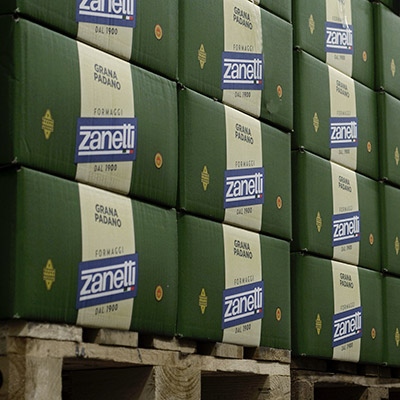 Sustainable packaging
The plastic material inside our packaging is minimised to reduce, as much as possible, the use of materials with a high environmental impact, consistent with the food safety laws and regulations.
The manual film used to seal the pallets is 8-10 micron pre-stretched film. This enables the yield of the binding material to be optimised with a smaller quantity of plastic.
The machinable film is standard, and has a thickness of 15 micron, because our binding platforms and the pallet wrapping robots perform a pre-stretching operation that enables us to limit the costs and reduce the plastic per packaging unit.